About Sonia and Kevin Murray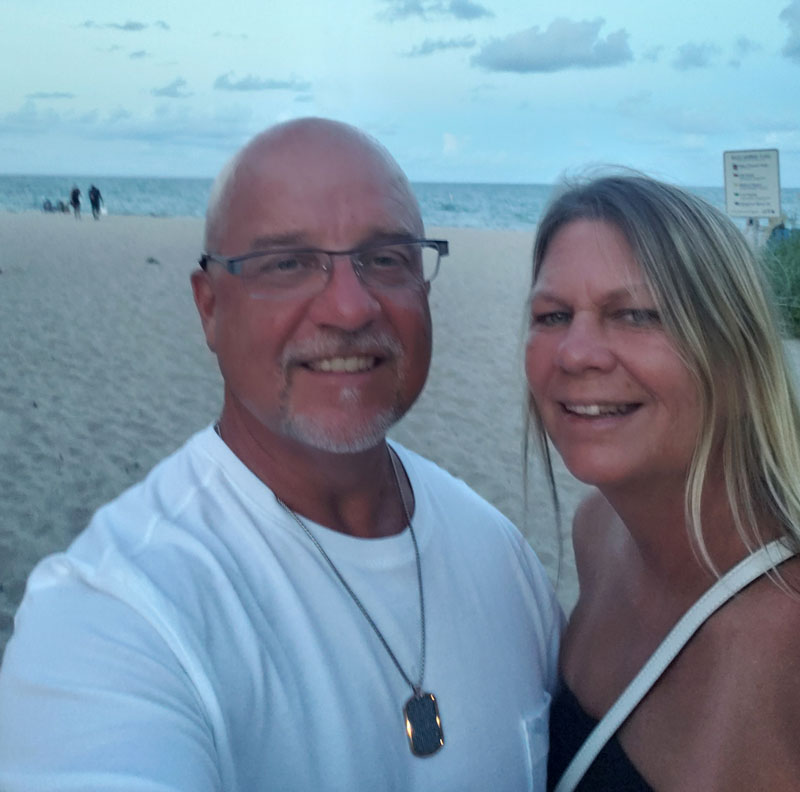 Sonia Murray, Owner, ProLawns Plus
and her husband Kevin
ProLawns Plus was started by Sonia Murray and her family in 2017.
Sonia's husband, Kevin had spent many years in the corporate world and was ready to make a change in his career to pursue something he enjoyed doing on a daily basis. Both Sonia and Kevin have a passion for the outdoors and the beauty it has to offer. Landscaping and lawn care seemed to be a natural business for them offering challenges, but also many rewards.
Our company is committed to pleasing the customers and working with their ideas in mind to complete their goals for their landscaping designs at home or their office.
Whether it be landscaping or lawn care or staining and sealing a driveway, deck or fence, our company thoroughly enjoys adding value to your property.
Our personal goal is quality work and customer satisfaction first. We believe in quality over quantity.
Why Choose ProLawns Plus?
Our company is based upon integrity, attention to detail and customer satisfaction. We are here for you every step of the way and we are committed to meeting your needs.